Main Page
From Chinese Watch Wiki
Welcome to the Chinese Watch Wiki
Wristwatches have been manufactured in the People's Republic of China since 1955, and despite the popular association of China with counterfeit goods and low-quality clones of Western products, the nation in fact has a strong horological history and has produced several high-quality, entirely original watches and movements. This tradition has continued to the present day. The best of the early Chinese watch factories survived the quartz revolution and continue to produce mechanical watches today. Some have even begun producing watches with high-end complications such as tourbillons and minute repeaters - using their own original designs and selling at a fraction of the traditional Swiss prices. As well as entering the high-end market, today's Chinese watchmakers are also producing basic automatic watch movements in very high volumes and selling them to other watch manufacturers at very affordable prices - one Chinese watchmaker now produces a quarter of the world's mechanical watch movement. This trend has led to a flourishing of extremely affordable Chinese brands producing both original watch designs and homage watches (and, inevitably, illegal replicas, which have an unfortunate tendency to "steal the limelight" from the legitimate industry).
The vintage Chinese watches of the 1950s through 1980s, the high-end watches with sophisticated complications which appeared in the 21st century, and the ultra-affordable automatic watches sold all over eBay have all found dedicated fanbases among watch enthusiasts and collectors from around the globe. This wiki is intended to be a repository of high-quality information and balanced discussion on all of these facets of the Chinese watch industry. It is intended to be a collaborative effort – you are invited to contribute, edit and expand it according to your own research and expertise. The wiki was initiated by members of the Watchuseek Chinese Mechanical Watches forum, but it aims to be useful to and welcomes contributions from any and all lovers of Chinese watches. You can read more about the history of the wiki here.
Thanks for your interest, and thanks for your contributions!
General articles
History of Chinese watchmaking - this article broadly covers all aspects of Chinese watchmaking from 1955 to the present. It contains many links to all other areas of the wiki, and is generally a good entry point to the wiki and a good way to find something interesting to read if you are not already looking for something in particular.
Chinese watch timeline - an ultra-condensed version of the above, with the most significant milestones listed in chronological order.
Portals
These portals contain links to parts of the wiki related to a particular subject area, to allow more focused browsing.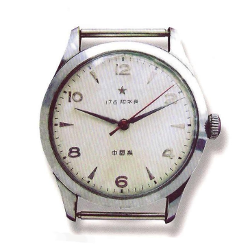 Vintage Chinese watch portal

Chinese watches from 1955 to roughly 1990.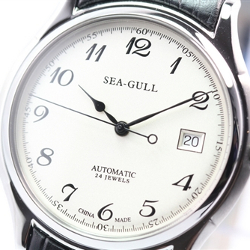 Modern Chinese watch portal

Chinese watches from the 1990s and (mostly) the 21st century.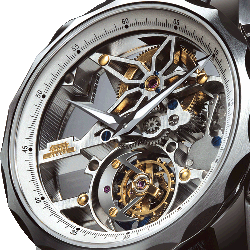 High-end Chinese watch portal

Chinese tourbillons, minute repeaters and other "haute horlogerie".
Database-style resources and other reference material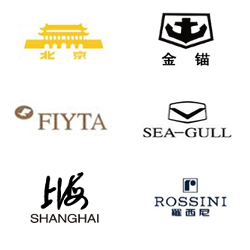 List of Chinese watch brands

From Alpha to Zhongshan and beyond, over 300 brands listed. Find out who made what, when.

List of Chinese watch factories

Information on over 100 Chinese watch factories from the past and present.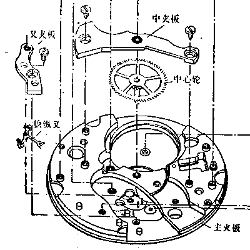 List of Chinese watch movements

Our exhaustive index of movements, from vintage manual-wind three-handers to the latest complicated automatics.
Meta